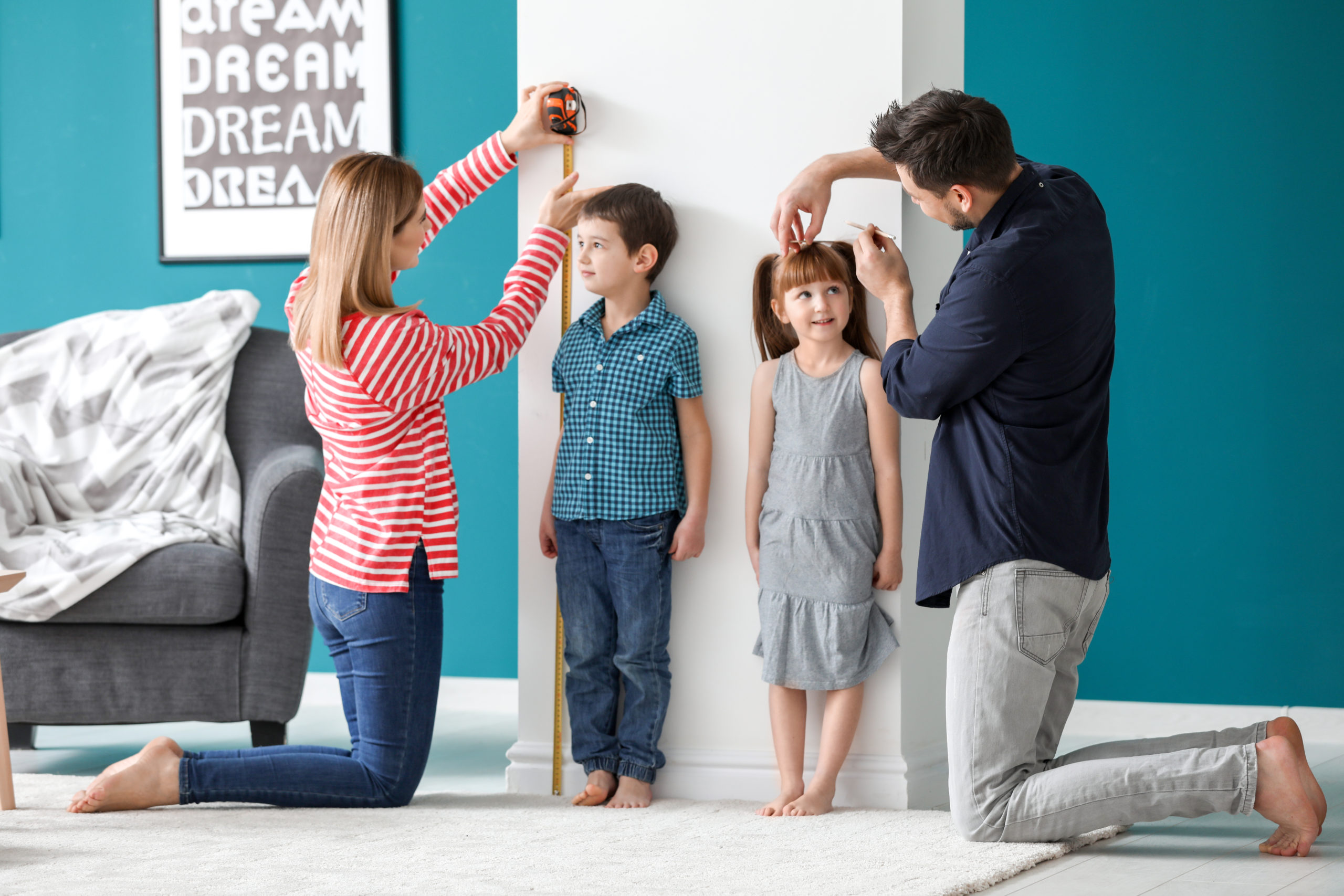 Unleash the POWER of Parenthood!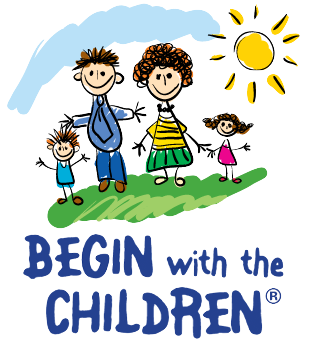 The Gift of Parenthood
When a child is born to you or adopted into your family—whether you are married, cohabitating, or single—you become a parent. But parenting is an evolving discipline. So the question is: Are Mom and Dad growing into productive parents?
​
The Begin with the Children parenting program is unique from most, maybe all, other parenting programs, because our free gift to you is a path to productive parenthood. Our educational program provides parents with well-researched ideas, information, and principles each month to help you grow and adapt to parenting challenges in a methodical, organized way. Our program is organized according to the Six Stages of Parenthood.
The Six Stages of Parenthood
Ellen Galinsky, President and Co-Founder of the Families and Work Institute, helped establish the field of work and family life at New York City's Bank Street College of Education, where she was on the faculty for twenty-five years. In 2018, she was "selected by her peers in the Work and Family Researcher Network" as a Top Ten Extraordinary Contributor to Work and Family Research.
Mrs. Galinsky has written more than 100 books and reports. Mrs. Galinsky has presented on work family issues at White House conferences, and is the recipient of numerous awards. According to her official bio on the Mind in the Making website, where she is the executive director, "her life's work focuses on identifying critical emerging societal questions, conducting research to seek answers and turning the findings to action…her studies and her work with leading researchers are designed to provide rigorous data to guide our lives."
Mrs. Galinsky's classic work is titled The Six Stages of Parenthood. Rather than viewing parenthood as one big, gigantic mountain, her thesis is that parenthood consists of six distinct stages beginning with the onset of pregnancy and ending as an empty nester. Briefly, here is how she categorizes the stages of parenthood: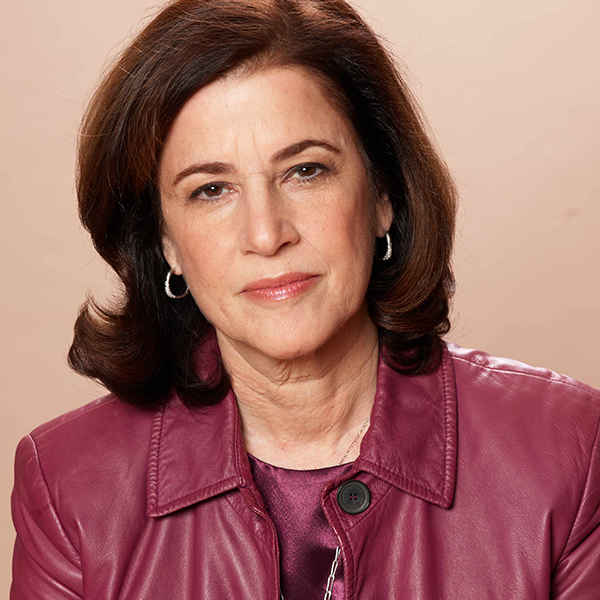 Stage 1
The Image-Making Stage: During pregnancy, parents "form and re-form images" of the upcoming birth and the changes they anticipate. This is a period of preparation.
Stage 2
The Nurturing Stage: This is a period of attachment. Begin with the Children enrolls parents of children ages 0-18 months to give them a firm foundation of nurturing knowledge and skills before the Authority Stage begins at about age two.
Stage 3
The Authority Stage: When the child is between 2 years and about 5 years old, parents decide "what kind of authority to be." This is a period of developing and setting rules, as well as enforcing them.
Stage 4
The Interpretive Stage: The Interpretive Stage starts around the time the child begins school and ends as the child approaches adolescence. In this stage, parents figure out how they want to interpret reality for their children and more firmly decide on the values they want to promote.
Stage 5
The Interdependent Stage: The Interdependent Stage begins as the child enters adolescence and lasts throughout the child's teenage years. This stage involves a lot of the same issues as in the Authority stage, reworked to fit the older child's needs.
Stage 6
The Departure Stage: The Departure Stage happens when the child leaves home and is usually a time when parents evaluate how their parenting has been and what successes and failures they've had.
The 3 Bedrock Parenting Principles
Begin with the Children uses 3 Bedrock Parenting Principles as the foundation of its parenting program. These principles are:​
​
Love

Personal Responsibility

Teaching Noble Values and Virtues
​
Everything parents do with their children should be done with love. As children start to learn more about the world, giving them choices and helping them learn personal responsibility is a core element of one's character teaches them to recognize that every choice has consequences, whether good or bad.
It is also the parent's responsibility to teach their children to live by noble values and virtues so they learn to be healthy, happy, productive members of society. These three principles are manifest in every stage of parenting and give parents a strong foundation to build upon as they raise their children.
KinderKronicle: The Journal of Parenthood
Parents of young children are crazy busy. KinderKronicle is our monthly gift to busy parents because it is a quick read (usually 10 to 30 minutes), and its material is relevant to your child's age.
​
The image to the left tells the story. If your child were 50 months old, your KinderKronicle Library would include 50 months of material available at your fingertips. You could read an article or two while waiting for an appointment, or show a relevant tip to a friend at lunch. Or, perhaps you want to quickly refer to an article you read five months ago—it is all available at the swipe of a finger.
KinderKronicle Content
KinderKronicle's content for each issue usually includes a brief introduction by our Executive Director of the subject matter, a discussion of the information, ideas, and/or parenting principles involved, as well as how they apply to parenting a child at the given age, and references to the source material in case a parent wants to dig deeper.
​
The parenting material that ultimately ends up being used in KinderKronicle is generally gleaned from multiple reputable sources. It is distilled down to text and images that are user- friendly with good eye-appeal, as the articles are intended to be an accessible, quick read.
​
The smartphone image to the left shows how our Begin with the Children KinderKronicle Library is organized. For more information and an example of what a monthly issue looks like, Read more
"The Begin with the Children program is not just a fad or a cool idea.
The program presents time-tested principles that really make a lasting, positive difference. This program teaches and reinforces parenting principles in quick and easy-to-read articles.
These programs either remind us of good practices, validate what we are striving to do, or encourage us to study and learn more about parenting principles that will really work.
What the Begin with the Children program is doing to strengthen families (and through them, our society) is wonderful and we need more of it in the world."
-The Keven and Anna H. Family
We Are and Educational Institution
World Peace Parents Foundation is a 501(c)(3) nonprofit educational institution. Its project, Begin with the Children (BWC), is our course of study. Parents "enroll" in BWC and participate for up to 18 years—from as early as the prenatal period until their child graduates from high school. The course is free.
​
BWC uses the Six Stages of Parenthood as the framework for our parenting program. Our program is designed to help grow ordinary parents into extraordinary parents. The BWC study course follows the pattern of a university course in that our parenting materials begin at a basic level and then advance to higher levels of study materials as your child grows up. In so doing, we unleash the power of extraordinary parenting…Read more
"My husband and I like that KinderKronicle is a consistent reminder—sometimes you blink your eyes and six months are gone and these reminders help keep us on track, ready to adjust, and have a plan."
-The Field Family, enrolled since March 2016
"I like the validation that when my husband and I take time for improving our relationship, we are also improving our relationship with our children. We can be much better parents when we've had time for ourselves."
-The Jonathan and Britany A. Family, enrolled since May 2016
"Life is pretty crazy for us right now, so we appreciate the time the Begin with the Children plan forces us to take to be more deliberate in our parenting."
-The Arun and Mariah Bernard Family, enrolled since May 2016